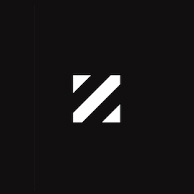 ZET - JamaicaGazette.com
Jamaica Government News and Information
Ministries, Departments and Agencies
1
MINISTRY OF FINANCE & THE PUBLIC SERVICE
De Minimis Waivers for the period June 1, 2020 – June 30, 2020
Disclaimer: The Ministry of Finance & the Public Service wishes to advise that the Waivers described below indicate approved but not necessarily utilized waivers. Additionally, the amounts waived are estimates
derived from the values provided the Applicants which in some instances do not necessarily include the cost of shipping, insurance etc. The Ministry assumes no responsibility for any errors made in describing these
transactions.
Date
Tariff
Heading Applicant Brief Description of Items
CET
WAIVED SCT WAIVED Income Tax
WAIVED PAYE
STAMP
DUTY
WAIVED
TRANSFER
TAX WAIVED
PROPERTY
TAX
WAIVED
TOTAL
11-Jun-20 MEGJC
Transfer tax for property located at Lot 151, Vol 1464
Folio 541, Trelawney iro Mavis Thompson 140,000.00 140,000.00
22-Jun-20 MEGJC
Transfer tax for property located at Lot 52, Vol 1213
Folio 558, St. James iro Dorothy Richards 470,000.00 470,000.00
23-Jun-20
St. Mary Municipal
Corporation
Request for discretionary relief on 5 properties - Joyce
Sual, William Brown, Fitz Arthur Anderson, Washington
Walker & Brenton Smallhorn 47,000.00 47,000.00
TOTAL
610,000.00 47,000.00 657,000.00
**No discretionary waivers were granted for April 2020.
Disclaimer:
The Ministry of Finance & the Public Service wishes to advise that the Waivers described below indicate approved but not necessarily utilized waivers. Additionally, the amounts waived are
estimates derived from the values provided the Applicants which in some instances do not necessarily include the cost of shipping, insurance etc. The Ministry assumes no responsibility for any
errors made in describing these transactions.
...
June 12, 2021