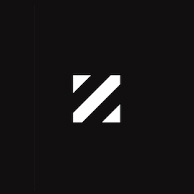 ZET - JamaicaGazette.com
Jamaica Government News and Information
Ministries, Departments and Agencies
LIST OF ESTABLISHED POSTS
Ministry of Local Government & Community Development
Kingston & St. Andrew Corporation
Traffic Enforcement And Administration
No. of
Posts Posts Classification Remarks
4PXPTSGSupervisor4
2PXPTSGTraffic Warden20
1RIMPIDGRecords Clerk1
2SSOPSSecretary 21
1DRLMODriver1
29
29 Traffic Enforcement And AdministrationTotal -
Kingston & St. Andrew Corporation178 Total -
Page 12Parish Councils Establishment, 2016
...
June 11, 2021
SOCIAL DEVELOPMENT COMMISSION
156. The audit of the financial transactions and accounting records of the Commission">Social Development Commission for 2001/2002 disclosed the following deficiencies:
(i) Statutory Deductions Income Tax deductions totalling $29.8M made from employees emoluments between May 2001 to March 2002 had not been remitted to the Inland Revenue Department. This was in breach of the law and could expose the Commission and its officers to legal sanction.
(ii) Unsubstantiated Expenditure
The necessary suppliers invoices and bills were not presented for expenditure totalling $1,152,914, therefore the authenticity of the payments could not be verified.
(iii) Uncleared Advances
Advances amounting to approximately $18.5M, which had been on the books for three or more years, remained uncleared at March 31, 2002. As a result I was unable to ascertain the use to which the related funds had been put.
KINGSTON AND ST. ANDREW CORPORATION 157. The audit of the captioned entity for 2001/2002 revealed the following unsatisfactory features:
(i) Outstanding Financial Statements Up to the date of this report the annual financial statements for 2000/2001 and 2001/2002 had not been received for examination.
(ii) Collection of Revenue
(a) Adequate control did not exist for the collection of user fees
from places of amusement. Detailed records were not available for verification of revenue due, and there was no evidence of proper procedures to enforce collection.
57
...
June 10, 2021