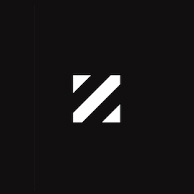 ZET - JamaicaGazette.com
Jamaica Government News and Information
Ministries, Departments and Agencies
3
amendments to the FAA and PBMA Acts in March 2014, have put in place the institutional changes required to ensure fiscal responsibility in the development and implementation of PPP projects. PPPs In progress
The following PPP transactions are currently in progress:
a. Rio Cobre Water Treatment Plant The National Water Commission (NWC) is pursuing the development of a 25 year Water Purchase Agreement (WPA) for the financing, construction, operation and maintenance of a 15 million gallons per day (mgd) Water Treatment Plant (WTP) in Content, St. Catherine. The finalisation of the WPA and the requisite approvals will be sought by the NWC.
b. Schools Energy Efficiency and Solar Project
Cabinet approved the final terms of the Energy Savings Contract with the preferred bidder and financial closure for the project is anticipated by the second quarter of financial year 2021/22. The private investor is to undertake the financing, installation and maintenance of photovoltaic generation systems and energy efficiency retrofits in 30 select secondary schools as part of a pilot project. The installation of the panels is expected to commence as soon as financial closure is achieved.
c. Jamaica+Ship+Registry+%0AThe+Maritime+Authority">Jamaica Ship Registry The Maritime Authority of Jamaica (MAJ) is
to develop the Jamaica Ship Registry (JSR)
and its related activities. Cabinet gave
approval for the MAJ to proceed to the
transaction phase for the management,
operation and promotion of the JSR by way of
a restricted bidding tender methodology. The
transaction phase is expected to be launched
before the end of the 2021/22 FY.
...
June 12, 2021