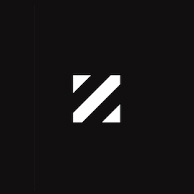 ZET - JamaicaGazette.com
Jamaica Government News and Information
Ministries, Departments and Agencies
Ministry of Finance and the Public Service Fiscal Policy Paper 2017 81 | P a g e
Appendix IV
Strategic Human Resource Management
Public Sector Reform
Establishment of the Strategic Human Resource Management Division (SHRMD)
The development, including staffing, of the SHRMD remains a work-in-progress. Staffing at the senior management level of the new structure continued during FY 2016/17, with recruitment for some positions currently underway.
Public Sector Efficiency Programme (PSEP)
During FY 2016/17 work commenced on the development of a Capacity Enhancement Strategy and Plan for the SHRMD and HRM Units across Ministries, Departments and Agencies (MDAs), in keeping with the MOU signed by the MoFPS, Office of the Cabinet and Management Institute for National Development. This development is also in line with the PSEP which is being financed through an Inter-American Development Bank (IDB) loan.
Implementation of the PSEP began with the engagement of HR professionals in the SHRMD and MDAs to determine priority HR competencies at different levels. A comprehensive Learning Needs Analysis was also conducted to inform the Capacity Enhancement Strategy and Plan, through workshops, one-on-one interviews, focus groups, and surveys.
As part of the strategy to enhance capacity, 20 officers of the SHRMD and the wider MoFPS were trained in Leadership Essentials during January 2017.
Human Capital Management Enterprise System (HCMES)
The phased implementation of the integrated HR and payroll system continues with implementation for the Office of the Services Commissions (OSC) and eGov Jamaica Limited scheduled for February 2017. The more than 100 administrators trained on the new system are expected to train other persons in their respective MDAs.
Data migration from the old to the new system has commenced in 3 of 14 MDAs that have been selected for the first phase of system implementation. User Acceptance Testing (UAT) was conducted for 8 MDAs to verify that the systems reflect the actual HR and payroll processes and requirements.
The public sector transformation team is conducting Change Management and Communication assessments in the 14 MDAs. As part of this exercise, change and communication work streams are being established to support implementation of the system for each MDA based on its needs.
...
June 12, 2021