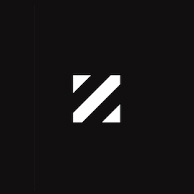 ZET - JamaicaGazette.com
Jamaica Government News and Information
Ministries, Departments and Agencies
Ministry of Finance and the Public Service Fiscal Policy Paper 2017 97 | P a g e
Appendix VI
PUBLIC SECTOR INVESTMENT PROGRAMME FY 2016/17 –FY 2020/21
Reform of Public Investment in Jamaica The Ministry of Finance and the Public Service has successfully implemented many of the key activities in the Public Financial Management (PFM) Reform Programme. The primary objective of the Reform is to enhance efficiency of the process and one of its key elements is the establishment of the Public Investment Management System (PIMS).
In fiscal year 2014/15 the Ministry of Finance and Planning in collaboration with the Planning Institute of Jamaica completed the amendments to the Financial Administration and Audit (FAA) Act to strengthen the legislative framework for the PFM reform specifically the PIMS. The legislation was Gazette in April 2014.
Through support from the Strategic Public Sector Transformation Project (supported by a World Bank Loan of US$35mn) in fiscal year 2015/16 the Ministry of Finance continued the implementation of the reform and has achieved major milestones in the development of the PIMS. These milestones include:
Establishment of the PIMS Secretariat (PIMSEC) - the Secretariat is housed in the Planning Institute of Jamaica, however, it is an agency of the Ministry of Finance and the Public Service. It is the central point of entry of all projects to be included in the PSIP. The PIMSEC is the key technical body for public investment planning and implementation and provides technical advice to the Cabinet through the Committee">PIMS Committee on investments that are to be included in the PSIP. The PIMS Secretariat directly supports the work of the Committee">PIMS Committee which makes the final decisions on the composition of the PSIP. The Secretariat is fully equipped and is 80% staffed. Up to December 2016, the Secretariat reviewed over 80 investment projects with an approximated total value of US$700mn. These include major investments in transportation, infrastructure enhancement, social protection and governance.
Within the fiscal year 2017/2018 the PIMSEC plans to begin the mid-term assessments of key projects within the PSIP to ascertain their viability for continued support and to better advise the Ministries, Departments and Agencies of remedial actions that may be necessary so as to improve the effectiveness and efficiency of the investment in attaining its mandate.
Hosting of Committee">PIMS Committee Meeting - The Committee is chaired by the Minister of Finance and the Public Service and supports the review of all public investments. The Committee was reconstituted in Fiscal Year 2016/17 and now has membership from the Ministers of MICAF, Health, and MEGJC Under the amended FAA Act, all Pubic Investments must be reviewed by the Committee">PIMS Committee.
Development of PIMS Guidelines - After consultations that were completed in FY 2014/15 and 2015/16 the Cabinet has approved the guidelines for the Public Investment Management System. The guidelines, as defined by the amended FAA (2014), establishes some common parameters for the governance framework of the PIMS, and sets out the processes and procedures used by the GOJ to approve and manage Public Investments in Jamaica at all stages of the investment life cycle.
...
June 12, 2021