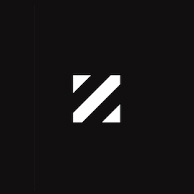 ZET - JamaicaGazette.com
Jamaica Government News and Information
Ministries, Departments and Agencies
Ministry of Finance and the Public Service Fiscal Policy Paper 2017 72 | P a g e
Appendix II
Public Financial Management (PFM) Reform Programme
Introduction
The GOJ remains committed to the comprehensive reforms of its public financial management (PFM) system during the current fiscal year and across the medium term. The overall objective of the reform programme is to ensure that the PFM system is fulfilling the key goals of:
 Aggregate fiscal discipline;
 Strategic allocation of resources;  Effective and efficient delivery of services.
To this end, the GOJ has established essential monitoring and oversight mechanisms, chiefly: (i) the PFM Oversight Committee, which provides strategic direction and (ii) the PFM Secretariat and Monitoring Team which provides administrative support, coordinates donor and technical support as well as monitoring and reporting on the PFM Reform Action Plan (RAP).
Summary of Progress in Key PFM Areas
The PFM system has been strengthened through the Fiscal Responsibility Framework legislation. Significant progress was made in FY 2016/17 to strengthen core PFM functions, namely: accounting and cash/treasury management; budget management; revenue administration and procurement. Some key activities completed were:
 Implementation of a new Treasury-linked accounting and reporting system alongside the Treasury Single Account (TSA) to facilitate centralization of the government cash management function within the Accountant General's Department. A key focus going forward is the strengthening of this cash management function and the continuing modernization of the Accountant General's Department.
 Establishment of an Oversight Committee to develop a Code of Conduct for Public Bodies. Cabinet Office is currently making arrangements to negotiate with the Management Institute for National Development (MIND) to commence the assignment.
 Implementation of a Budget Preparation and Management System (BPMS) which has been procured and is now being configured and tested so that medium term results based budgeting can be developed to sustain the results of the reform program.
...
June 12, 2021