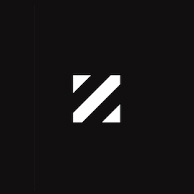 ZET - JamaicaGazette.com
Jamaica Government News and Information
Ministries, Departments and Agencies
HEADS 4000 & 4000A – MINISTRY OF LABOUR AND SOCIAL SECURITY
General Comments 59. For the financial year under review, audits conducted at the Ministrys+%0AHead+Office">Ministrys Head Office and four Parish Offices showed improvements in the management and accounting practices. However, there were still areas of weakness in the system of internal control, maintenance of accounting records and in conforming to government guidelines and regulations. Outstanding Appropriation Accounts 60. The Recurrent and Capital A Appropriation Accounts for the year 2000/2001 which were returned for corrections had not been re-submitted up to the date of this report. The Appropriation Accounts for 2001/2002 were also outstanding. Internal Control Inadequacies 61. Weaknesses in internal control were noted in the areas of payment vouchers, toll calls, receipt book register, furniture and equipment inventory and blank cheques stock. It was recommended that steps be taken to address these weaknesses promptly as these could expose the Ministry to losses. Internal Audit 62. There was need for better response by management to the reports made by the internal auditors to ensure that the concerns raised are promptly and effectively addressed. The Ministry subsequently advised that this concern was being attended to. Parish Offices 63. The audit conducted at the Trelawny parish office disclosed a generally satisfactory situation. Inspection at the St. James, Hanover and St. Thomas parish offices, however, disclosed the following weaknesses:
(i) There was need for improved security during the disbursement of food stamps.
(ii) Instances were noted of payments being made to individuals other
than the beneficiaries or agents without written authorization.
18
...
June 10, 2021
(iii) Outstanding NIS Contributions Outstanding NIS contributions by 238 employers amounting to $22,479,678 were noted as shown below:
Office Amount ($)
St. Thomas Parish Office 3,634,285
St. James Parish Office 17,297,222 Hanover Parish Office 1,548,171
These companies were also delinquent in filing Annual Returns since 1995. It was reported that court action was being taken against some of them. Failure of employers to remit contributions and Annual Returns may deprive contributors of benefits. The Ministry subsequently advised that $2,053,244 of the amount outstanding had since been collected.
(iv) At the Hanover parish office five files for Old Age and Incapacity
Assistance were not submitted for audit. It was therefore not possible to verify whether the related beneficiaries were properly included in the programme.
National Insurance Fund (NIF) 64. (i) Accounting Weaknesses
Weaknesses were noted in the system of accounting for NIS contributions collected, and maintenance of contributors accounts continued to be in serious arrears.
(ii) Loans
(a) The audit revealed that a loan of $1,391,000 was granted to the Ministry by the Fund on March 14, 2000 to purchase a motor vehicle. There was no evidence that a loan agreement existed or that the loan was repaid. The motor vehicle was subsequently transferred to another Ministry. The Fund managers should take appropriate steps to have the amount repaid or the vehicle returned to the NIF.
(b) There was no evidence that a written agreement existed for
a loan of $14,700,000 to a company. As a result I was unable to ascertain the interest rate, loan period, repayment terms, collateral requirements and other terms and
19
...
June 10, 2021