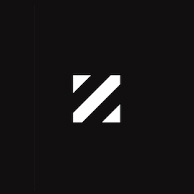 ZET - JamaicaGazette.com
Jamaica Government News and Information
Ministries, Departments and Agencies
Key Findings and Recommendations
4 | P a g e
Summary
The Institute">Caribbean Maritime Institute (CMI) is a tertiary institution that specializes in maritime education and training for professional seafarers, allied industry personnel and the wider industry covering land, sea and air. CMI was originally established as the Jamaica+Maritime+Institute">Jamaica Maritime Institute (JMI), a joint project between the Jamaican and Norwegian Governments in September 1980. The Institute became a statutory body under the laws of Jamaica on January 4, 1993, and was renamed the Caribbean Maritime Institute in 2001.
CMI's main operation is carried out through three schools. The main facility, the School of Marine and Profession Studies currently provides training in seafarers, which is delivered in accordance with the International Marine Organization Standards. The School of Academic Studies provides training in allied courses supporting the shipping industry, while the School of Advance Skills caters to industry needs.
The scope of the audit covered the period April 2010 to March 2015. The audit aimed to determine whether the institute had adequate systems, policies and procedures in place to effectively manage its core function in accordance with its mandate.
The key findings are outlined below.
Key Findings
Financial and Operational Performance 1. CMI did not conduct a resource audit to ascertain the impact of its planned strategy to increase
enrolment. This impacted CMIs ability to engage qualified lecturers to deliver the curriculum and
resulted in CMI being unable to achieve the planned reduction in its dependence on government
subvention. We noted that between the periods 2010-11 to 2014-15, CMI enrolment increased by
105 per cent, moving from 1,090 to 2,236 students. However, CMI did not conduct any resource
audit to inform management of the financial, human and physical resources capacity of the
Institution to respond to the increase student enrolment. CMI indicated that by March 2015, 90 per
cent of its total revenue should be earned from tuition fees, while the remaining 10 per cent would
be obtained from Government subvention. However, by March 2015, CMI still did not achieve its
target as tuition fees comprised 77 per cent of total revenue, and Government subvention the
remaining 23 per cent. CMI contends that the strategy is deliberate to seek resources after
enrolment. However, this may result in CMI over extending its resources, thereby causing
reputational risk and breach of the International Marine Organization (IMO) standards of operation.
Despite the anticipated increase in enrolment, CMI did not seek Ministry of Finance's approval for
any consequent increase in its staffing level. As a result, CMI employed 253 part time adjunct
lecturers at a cost of $135.6 million, without approval from the Ministry of Finance. Further, CMI
employed six assistant lecturers who did not possess the requisite three year post qualification
teaching experience or formal training, contrary to CMI's policy. CMI's decision to employ
...
June 10, 2021