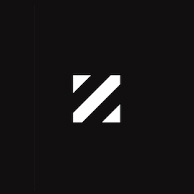 ZET - JamaicaGazette.com
Jamaica Government News and Information
Ministries, Departments and Agencies
6
Mr. Speaker, I had a full and diverse life before representational politics.
Throughout my entire life, Mr. Speaker, I have never sought the limelight and have always been content with working behind the scenes, supporting and promoting others. But then the call came …..to serve Jamaica in a different capacity. A capacity that provides the opportunity to maximize positive change but that requires certain personal sacrifices. With the tremendous support of my family, friends, and colleagues I have answered that call and I stand before you today and pledge again to serve Jamaica with diligence and sincerity.
1.3 TAKING STOCK OF HOW FAR WE HAVE COME
Mr. Speaker, Jamaica is in transition. A new Jamaica is emerging. Jamaica, Mr. Speaker, is moving in the right direction.
Having found ourselves one of the most indebted countries in the world only a few years ago, on the brink of collapse, Jamaica is emerging as a shining example to the world of what can be achieved when there is unity of purpose.
At the end of this financial year, by March 31, Jamaica's Debt to GDP ratio will fall to 96%, which will be the lowest level of debt in nearly two decades, and the first time below 100% over that period.
This is a national achievement of which all Jamaicans can be proud.
The road here has not been easy and all segments of the Jamaican society have contributed to this success. Mr Speaker may I ask my colleagues in this House to recognize the role played by:
• Public sector unions and staff • The financial institutions and investing community • The private sector • The Economic Policy Oversight Committee, the Social Partnership, and Civil
Society, more broadly • The media • The Ministry of Finance and the Public Service, Bank of Jamaica, Planning
Institute of Jamaica • Ministries, Departments and Agencies across the Government of Jamaica
(GOJ) • And Mr Speaker, both the Government and the Opposition over the six year
period 2013 to 2019.
Mr. Speaker, Jamaica is the world's only example in recent times of a small country that has reduced its public debt by the equivalent of half its gross domestic product in a short timeframe without handouts, without debt relief or without bilateral debt support from "friends" or partners.
We found ourselves completely on our own and had no choice but to rescue ourselves with our own resources.
...
June 12, 2021