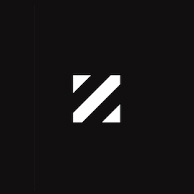 ZET - JamaicaGazette.com
Jamaica Government News and Information
Ministries, Departments and Agencies
2 | P a g e
TABLE OF CONTENTS SUMMARY ........................................................................................................................................................ 4
Key Findings .............................................................................................................................................. 4
RECOMMENDATION ................................................................................................................................. 5
PART ONE ........................................................................................................................................................ 6
INTRODUCTION ................................................................................................................................................. 6
Background ............................................................................................................................................... 6
Vision Statement ....................................................................................................................................... 6
Mission Statement .................................................................................................................................... 6
Objectives ................................................................................................................................................. 7
Audit Scope and Methodology ................................................................................................................. 7
PART TWO ....................................................................................................................................................... 8
OPERATIONS ..................................................................................................................................................... 8
CMI did not conduct resource audit to ascertain impact of planned increased enrolment .................... 8
CMI did not have an approved policy to manage the receivables portfolio ............................................ 9
CMI's strategy does not address the steady decline in core marine education ..................................... 10
CMI did not have an adequate complement of lecturers for its core Marine programmes .................. 10
CMI engaged 253 adjunct lecturers without the required MOF approval ............................................. 11
Table 4 - Part time Adjunct Lecturers fee claims .................................................................................... 12
One in three CMI's cadets did not gain seafarer experience .................................................................. 12
PART THREE ................................................................................................................................................... 14
CORPORATE GOVERNANCE ................................................................................................................................ 14
CMI Board did not develop a Charter or evaluate Board members ....................................................... 14
CMI Board approved acquisition of laptops for its members ................................................................. 14
CMI did not always safeguard its assets ................................................................................................. 15
Unapproved Bank overdraft ................................................................................................................... 15
...
June 09, 2021
14 | P a g e
Part Three
Corporate Governance
3.1 Corporate Governance are principles, systems and processes which ensures that organization are direct, control, manage and in an efficient and effective manners. The GOJ+Corporate+Governance+%0D%0AFramework+for+Public+Bodies">GOJ Corporate Governance Framework for Public Bodies revised dated October 2012 outlined the principles that govern the operations of Public entities. 3.2 Our audit revealed the absence of board approved policies and procedures to guide and direct the processes and operations as well as non-compliance with government regulations. CMI did not adhere to the corporate governance initiatives outlined in the PBMA Act, CMI Act and the Cabinet approved Corporate Governance and Accountability frameworks.
CMI Board did not develop a Charter or evaluate Board members
3.3 GOJ's Corporate Governance Framework for Public Bodies states that each Board must have a Board Charter which defines the roles and responsibilities of the Board including its responsibilities for corporate governance and its code of ethics. At the time of the audit, CMI had not adopted a charter. Failure by the Board to adopt a charter may impair its own understanding of the Boards role and responsibilities. CMI responded in November 2015 that a draft has been submitted to the Permanent Secretary in the Ministry of Transport, works and Housing for approval. 3.4 The said framework in Recommendation 7 (Role of the Chairperson) states that the role of the chairperson of a public entity should include authorizing and overseeing the execution of the annual, performance evaluation of the entire Board, and individual members. However, for the period March 2012 to July 2015, no performance evaluation of the Board and its members were conducted.
CMI Board approved acquisition of laptops for its members
3.5 Contrary to Ministry of Finance policy, CMI Board approved the purchase of 13 computer tablets for Board members at a cost of $317,500. This is in breach Ministry of Finance and the Public Service Circular No. 1 dated January 15, 2007. Section 3 (b) of the said Circular states that board members are only entitled to board fees and reimbursed of travelling expense directly related to their attendance at board meeting . No Bonding for Employees in receipt of Scholarship 3.6 We noted that seven employees received scholarship totalling $3.7 million for which no bonding agreements were executed. This practice breached the Government of Jamaica Bonding Policy, which stipulates that once an employee receives award training; the cost of training is regarded as a loan and the individual as a borrower. The policy further states that the minimum award that required bonding
...
June 09, 2021