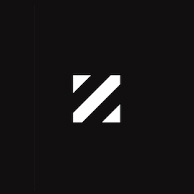 ZET - JamaicaGazette.com
Jamaica Government News and Information
Ministries, Departments and Agencies
Page 75 of 93
Head 40000: Ministry+of+Labour+and+Social+Security">Ministry of Labour and Social Security – Programme of Advancement through Health and Education, Integrated Support to Jamaica's Social Protection Strategy (ISISPS)
Issue/Concern(s) Financial
Exposure
Governance
3.2.108 The Integrated Support to Jamaica's Social Protection Strategy (ISJSPS)
Project is funded by a US$50.0 million loan from the Inter-American Development
Bank (IDB) and counterpart funding provided by the Government of Jamaica. The
loan of US$50.0 million should be disbursed over a four-year period from November
25, 2015, when the agreement was signed.
3.2.109 The objective of the Project is to support consumption, protect and
promote the human capital accumulation of the Programme of Advancement
Through Health and Education (PATH) beneficiaries, and strengthen the overall
capacity of the Ministry+of+Labour+and+Social+Security">Ministry of Labour and Social Security (MLSS) to improve quality and
access to the network of social services provided by the Ministry to the poor and
vulnerable population.
Control weakness over reconciliation of the Beneficiary Bank Account
3.2.110 At the time of audit, the reconciliation of the Beneficiary bank account was
six months in arrears; January 2019 being the last month reconciled. Further, we
observed that the December 2018 bank reconciliation statement included
reconciling items amounting to J$15.60 million, coming from as far back as 2006.
This comprised bank charges of J$1.43 million, Erroneous debits amounting to
J$12.79 million and stamp duty, totalling J$1.37 million. PATH indicated that the
outstanding reconciliations were not completed due to system related issues with
the accounting software. PATH's delay in reconciling the Beneficiary bank account
compromised the internal control surrounding the Project's cash resources,
making it possible for errors and irregularities to remain undetected for protracted
periods. The Beneficiary bank account is the sole account through which beneficiary
payments are made and US$2.7 billion was paid out during the period that the
reconciliations were not done.
Unspent Balance in Project Bank Accounts
3.2.111 PATH did not surrender monies unspent by the Project to the Consolidated
Fund, as required by the Law. In a previous audit report, PATH was advised that at
the end of all projects, the unspent cash balance should be remitted to the
Consolidated Fund. However, we observed that as at December, 2019 $172.12
million that was unspent on the Social Protection Project II (SPP II), which ended
March 2018 remained in the GoJ Administrative Account. Where monies are left in
bank account after the closure of projects, the Ministry is exposed to unauthorized
expenditure, which may by-pass established budgetary and commitment control
process.
$2.7B
$172M
...
June 10, 2021