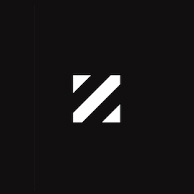 ZET - JamaicaGazette.com
Jamaica Government News and Information
Ministries, Departments and Agencies
8 Section I. Instructions to Bidders
the design, specifications, and other documents for the Project or being proposed as Project Manager for the Contract. A firm that has been engaged by the Procuring Entity to provide Consultant Services for the preparation or supervision of the Services, and any of its affiliates, shall not be eligible to bid.
4.3 In accordance with the Jamaica+Handbook+%0Aof+Public+Sector+Procurement+Procedures+Revised">Government of Jamaica Handbook of Public Sector Procurement Procedures Revised (March 2014) (...
June 12, 2021
Public Bodies Ministry of Education, Youth and Information
(Other) Broadcasting Commission of Jamaica
_____________________________________________________________________________________________
Public Bodies, FY 2016/17 Page Ministry of Finance and the Public Service 182
Income Statement
$m
Audited Estimated Projected
2014/15 2015/16 2016/17
Income:
Licence Fee 255.53 271.62 336.86
Grant of special licence 2.36 1.50 -
Interest Income 34.68 29.50 24.00
Other Income 11.50 17.84 10.00
Total Income 304.07 320.46 370.86
Expenses:
Compensation 75.02 82.35 97.99
Rental of Properties & Others 18.35 19.26 12.69
General Consumption Tax 16.21 30.13 27.04
Consultation and Conferences 3.05 4.48 3.30
Depreciation 3.78 8.19 10.01
Research, Consultancy & Professional 8.36 14.95 16.04
Public Education & Advertising 82.80 83.75 90.00
Monitoring and Enforcement 3.43 4.34 5.27
General Administration 19.21 40.57 45.31
Total Expenses 230.21 288.02 307.65
Net Surplus 73.86 32.44 63.21
...
June 12, 2021
18 Section I. Instructions to Bidders
the prices of their bids by submitting Bid modifications in accordance with this clause, or included in the original Bid submission.
E. Bid Opening and Evaluation
24. Bid Opening
24.1 The Procuring Entity will open the bids, including modifications made pursuant to ITB Clause 23, in the presence of the bidders' representatives who choose to attend at the time and in the place specified in the BDS.
24.2 Envelopes marked "WITHDRAWAL" shall be opened and read out first. Bids for which an acceptable notice of withdrawal has been submitted pursuant to ITB Clause 23 shall not be opened.
24.3 The bidders' names, the Bid prices, the total amount of each Bid and of any alternative Bid (if alternatives have been requested or permitted), any discounts, Bid modifications and withdrawals, the presence or absence of Bid Security, and such other details as the Procuring Entity may consider appropriate, will be announced by the Procuring Entity at the opening. No bid shall be rejected at bid opening except for the late bids pursuant to ITB Clause 22; Bids, and modifications, sent pursuant to ITB Clause 23 that are not opened and read out at bid opening will not be considered for further evaluation regardless of the circumstances. Late and withdrawn bids will be returned unopened to the bidders.
24.4 The Procuring Entity will prepare minutes of the Bid opening, including the information disclosed to those present in accordance with ITB Sub-Clause 24.3.
25. Process to Be Confidential
25.1 Information relating to the examination, clarification, evaluation, and comparison of bids and recommendations for the award of a contract shall not be disclosed to bidders or any other persons not officially concerned with such process until the award to the successful Bidder is notified of the award. Any effort by a Bidder to influence the Procuring Entity's processing of bids or award decisions may result in the rejection of his Bid.
25.2 If, after notification of award, a bidder wishes to ascertain the grounds on which its bid was not selected, it should address its request to the Procuring Entity, who will provide written explanation. Any request for explanation from one bidder should relate only to its own bid; information about the bid of competitors will not be
...
June 12, 2021
Public Bodies Ministry of Transport and Mining (Selected) Clarendon Alumina Production Limited _____________________________________________________________________________________________
Public Bodies, FY 2020/21 Page Ministry of Finance and the Public Service 80
Income Statement US $m
Unaudited Estimated Projected
2018/19 2019/20 2020/21 Sales 167.33 151.55 153.48 Cost of Sales including Depreciation 184.93 175.93 168.01 Gross (Loss)/Profit (17.60) (24.38) (14.53)
Other Operating Income/(Expense) 0.50 - -
Expenses Administration and Other 11.77 12.38 9.42
11.77 12.38 9.42
Operating Profit/(Loss) (28.87) (36.76) (23.95)
Financial Costs Interest Expense 16.04 13.76 11.11
16.04 13.76 11.11
(Loss)/Profit before Tax (44.91) (50.52) (35.06) Deferred Credit Write-off - - - Taxation 2.32 - - Net (Loss)/Profit (42.59) (50.52) (35.06)
...
June 12, 2021
Page 5 of 22
SECTION 2: TERMS OF REFERENCE
1.0 BACKGROUND
The Government of Jamaica (GOJ) outlined a policy for Public Sector Transformation including the
establishment of the Public Sector Transformation Implementation Unit (TIU) in January 2017 to spearhead
implementation. The vision of a transformed public sector is a modern public service that is fair, values
people, and delivers high quality services consistently.
The transformation programme is being funded by the Inter-American Development Bank (IDB) over six
years and aims to address quality, cost, and efficiency of public services in Jamaica. The programme is
being executed by the Office of the Prime Minister and has two main components: (1) Enhancing Quality
of Public Services; and (2) Enhancing Efficiency in Public Spending.
The programme focuses on five critical areas of service delivery in the first phase. These include: (i) the
introduction of shared corporate services (SCS) in eight operational areas; (ii) wage bill management to
reduce the wage bill to GDP ratio to nine percent; (iii) human resource management (HRM) transformation;
(iv) public sector efficiency and ICT; and (v) rationalisation of public bodies.
The challenges to be addressed are: (i) the underutilization of Information and Communication
Technologies (ICT) across the public sector; (ii) cumbersome processes to access public services; (iii) a
relatively large and expensive workforce; (iv) too many public bodies in existence and lack of adherence
to the accountability framework; and (v) limited capacity to implement public sector reform initiatives.
2.0 ROLE SUMMARY
The Financial Officer, under the direction of the Financial Specialist will be assigned financial
responsibility for supporting the effective, efficient and economical use of the TIU Project funds in the
fulfilment of its objectives and in pursuit of the implementation of the budget and loan, ensuring a high
standard of probity, propriety, regularity, transparency, accountability and value for money. The Financial
Officer Specialist is required to work closely with the Executive Director, Programme Manager, and
Procurement Specialist, and will mainly be responsible for:
 Maintaining appropriate financial and accounting systems and controls;
 Interfacing with facilitating ministries/agencies and international organizations;
 Assisting the Financial Specialist with monitoring Project activities to meet the stipulated Project
objectives, transparency and accountability requirements as they relate to the planned expenditure;
 Providing technical advice and assistance to the Financial Specialist and the Programme Manager as
required;
 Preparing progress, annual, special and other reports as necessary;
 Maintaining an adequate budget/expenditure tracking system.
3.0 SCOPE OF WORK
The scope of the work to be performed by the Financial Specialist will include:
 Maintaining adequate financial, accounting, and internal control systems to ensure the integrity,
...
June 12, 2021